Bilbo Baggins is a character from the 'Battle of the Executives'. He is addressed at the beginning of the video among the other drones including Sergeant Truffletop.
"And of course, who could forget you? Ahahaha! Bilbo Baggins! Copyrighted character!"
Bilbo Baggins comes from The Hobbit.
For more info on Bilbo go here.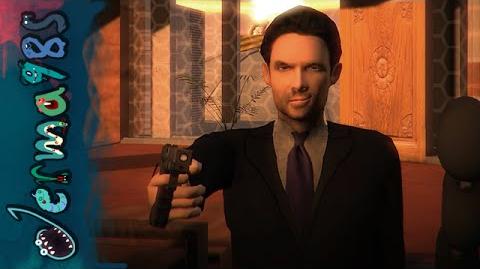 Ad blocker interference detected!
Wikia is a free-to-use site that makes money from advertising. We have a modified experience for viewers using ad blockers

Wikia is not accessible if you've made further modifications. Remove the custom ad blocker rule(s) and the page will load as expected.