Captain Horatio Magellan Crunch or simply Cap'n Crunch or just Cap'n is the mascot for his cereal sharing his name. The mascot is depicted as a late 18th-century naval captain, an older man with white eyebrows and a white moustache, who wears a Revolutionary-style naval uniform: a bicorne hat emblazoned with a "C" and a gold-epauletted blue coat with gold bands on the sleeves. He participated in the second Jerma Rumble and Jermania 2014 and came out as a winner in both events. It's also worth noting that his victories caused a resurgence in cereal characters, causing multiple cereal mascots like Count Chocula appear in the third Jerma Rumble.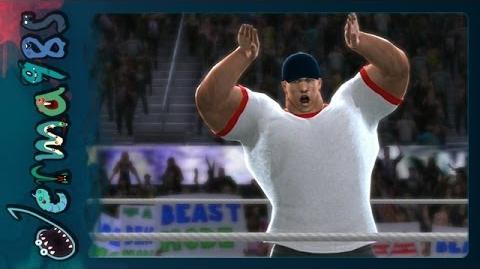 Ad blocker interference detected!
Wikia is a free-to-use site that makes money from advertising. We have a modified experience for viewers using ad blockers

Wikia is not accessible if you've made further modifications. Remove the custom ad blocker rule(s) and the page will load as expected.