Daniel Michael "Danny" DeVito, Jr. is an actor, trashman, and wrestler of the Jerma Wrestling Federation. 
In The Ring
Edit
Danny Devito was only in the first Jerma rumble, he was one of the last 5 giving him an advantage over earlier competitors. In the match Devito eliminated STAR_ and The Chicken. Devito was later pushed out of the ring and thus eliminated, by Glue Man.
Fun Fact
Edit
When Jerma and Burgah Boy were making the Jerma Rumble his character was supposed to be Etalyx but Burgah Boy wrote Danny Devito over Etalyx when they were making characters.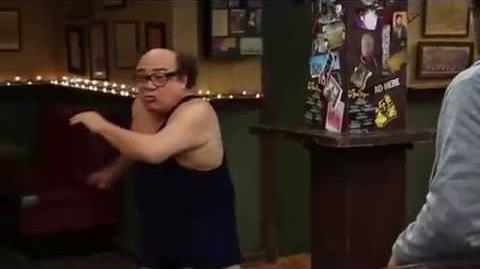 Ad blocker interference detected!
Wikia is a free-to-use site that makes money from advertising. We have a modified experience for viewers using ad blockers

Wikia is not accessible if you've made further modifications. Remove the custom ad blocker rule(s) and the page will load as expected.